Birling Gap and the surrounding area boasts some of the most stunning views in the country and often appears in top ten lists for its outstanding scenery
Situated in the South Downs Area of Outstanding Natural Beauty, the Seven Sisters Country Park comprises 280 hectares of chalk cliffs, meandering river valley and open chalk grassland.
Due to the size of the country park, it may often take you longer to get to certain places that at first you may realise.
Warning: Always stay away from the cliff edge. If you are walking on the beach, keep a good distance from the cliff so you are not hit by falling rocks and be aware of the time times as the only beach exits are Birling Gap, Cuckmere Haven (2.3 miles west) and Cow Gap (2.9 miles east). Wear appropriate clothing. Let others know where you are. Carry a mobile phone or radio. Carry some additional supplies just in case. In case of emergency, dial 999 and ask for the coastguard.
The following graphic highlights some of the most popular views with an idea on the distance to reach them from Birling Gap car park.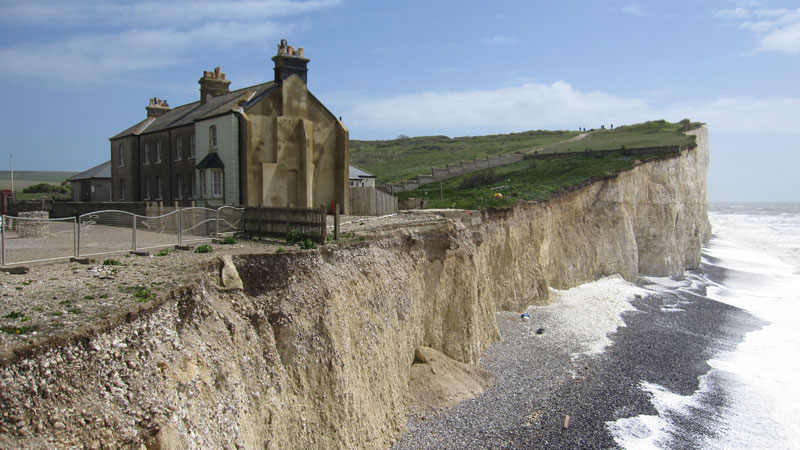 Birling Gap Coastguard Cottages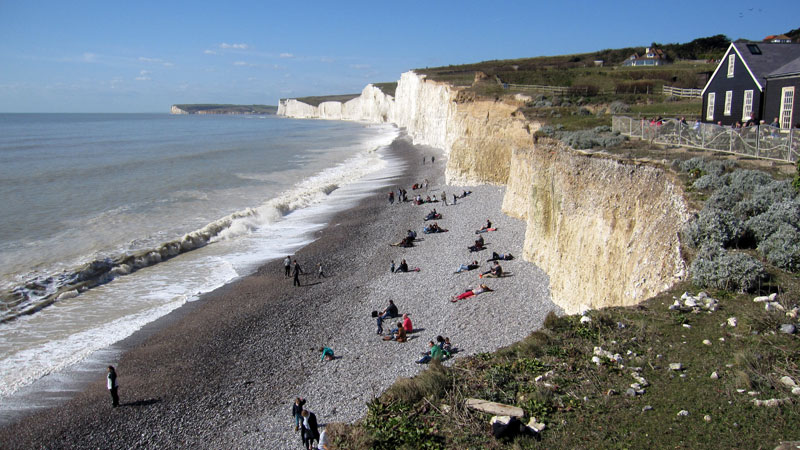 Birling Gap Beach
1. Birling Gap and the Seven Sisters
Distance 200m
Providing a magnificent view across Birling Gap to the Seven Sisters to Cuckmere Haven and Seaford Head in the distance. Easily reached from the car park up a short hill. Can get muddy. Wear suitable footwear.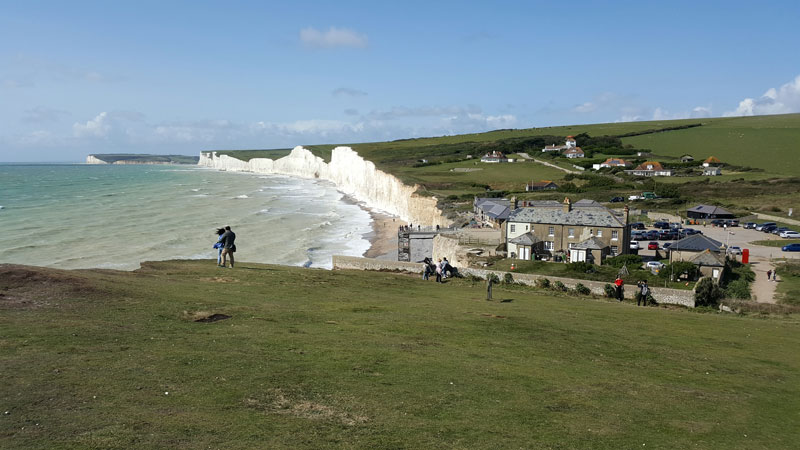 Birling Gap and the Seven Sisters
2. Coastguard Cottages and the Seven Sisters
Distance 5.4 miles (8.6km)
There is no way to cross at the Cuckmere estuary and you need to walk up to the road, over the bridge and down the other side.
Providing one of the most famous views of the Seven Sisters with the Coastguard Cottages at Cuckmere Haven in the Foreground and Birling Gap and the Belle Tout Lighthouse in the distance.
Coastguard Cottages and the Seven Sisters
3. The Belle Tout Lighthouse
Distance .68 miles (1.1 km)
Walking eastwards out of Birling Gap and up the hill you will approach the Belle Tout Lighthouse, named after the location upon which it stands. Look for the earthworks half way up which are the remains of the beaker settlement from Neolithic times.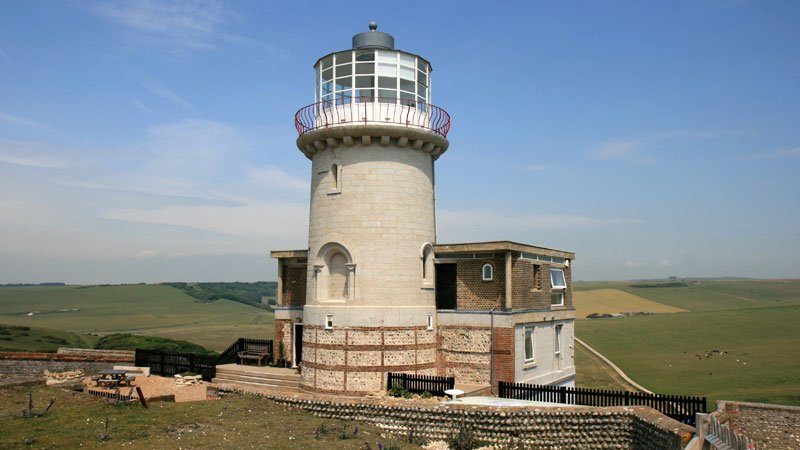 Birling Gap to the Belle Tout Lighthouse
4. The Beachy Head Lighthouse (West Side)
Distance 1.62 miles (2.6km)
As you ascend towards Beachy Head, looking east, you will be able to see the Beachy Head Lighthouse. Built in 1902 it was repainted in 2013 to give it a new set of stripes.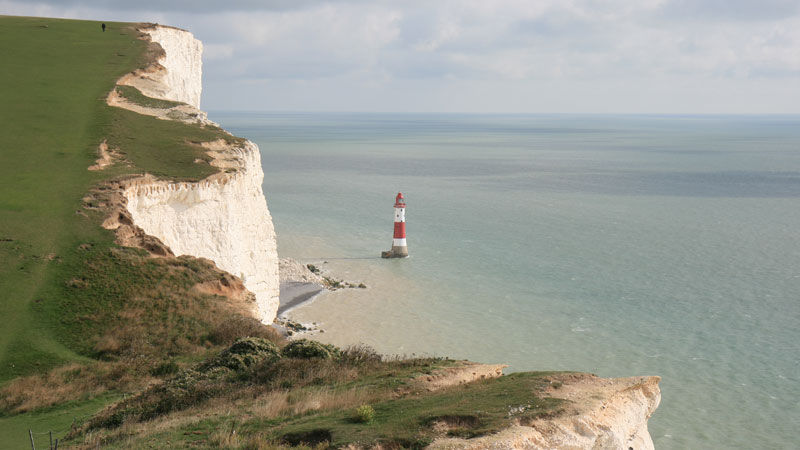 Birling Gap to the Beachy Head Lighthouse Looking East
5. The Beachy Head Lighthouse (East Side)
Distance: 2.17 miles (3.5 km)
Beachy Head is 531 feet (162m) at its highest. Looking westwards from the East side of the lighthouse you will see Belle Tout in the distance.
Birling Gap to the Beachy Head Lighthouse Looking West