People Near the Cliff Edge
The recent (May 2016) and subsequent cliff falls at the Seven Sisters, Birling Gap and Beachy Head clearly reminds us how unsafe it can be and how important it is to stay as far as possible from the cliff edge.
It is also very important to keep as far away from the cliff when walking on the beach underneath as falling rocks, even small ones, can be very dangerous.
A cliff fall can shed hundreds of thousands of tons of chalk on the beach below.
BBC News
BBC South East News covered the story and particularly the safety aspect of venturing too close to the edge.
I was interviewed at Birling Gap to help explain how erosion weakens the cliff and a fall can happen at any time and how important it is to stay away from the edge.
My photographs were used to highlight the risks people were taking and John Young spoke to visitors during the interview.
This photo below is slightly east of the Belle Tout Lighthouse.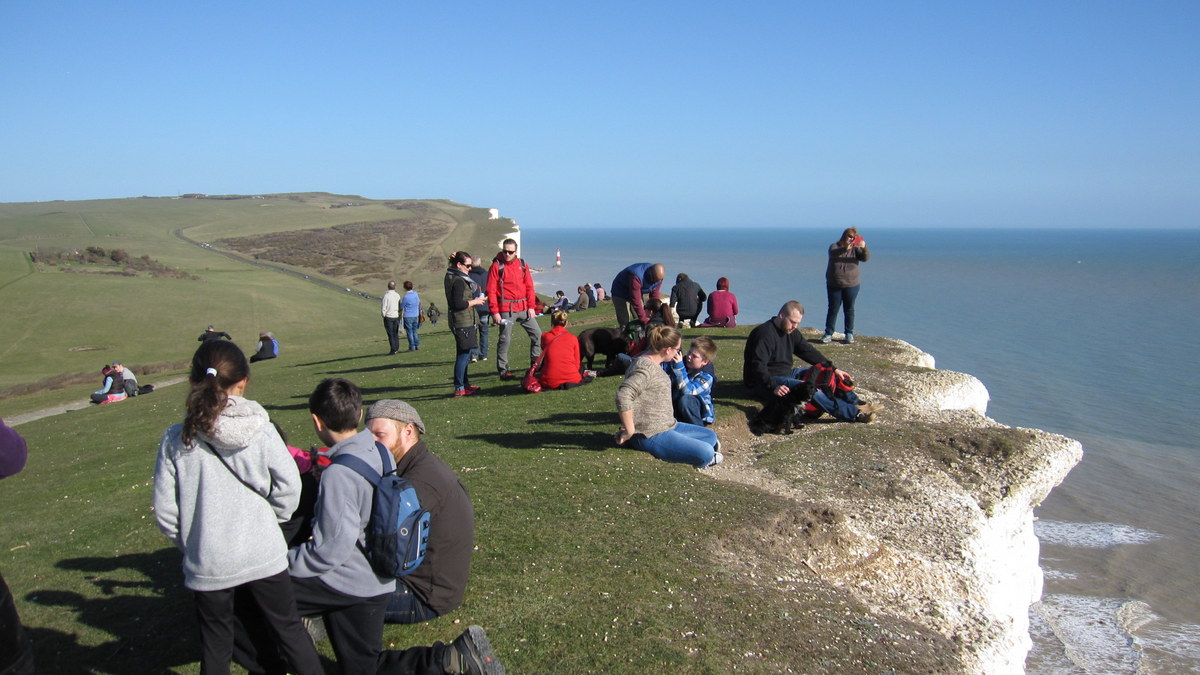 Did you know that the chalk cliffs are crumbling at a rate of 60cm per year?
Read more about the effects of coastal erosion on the chalk cliffs at the seven sisters in the Coastal Erosion section.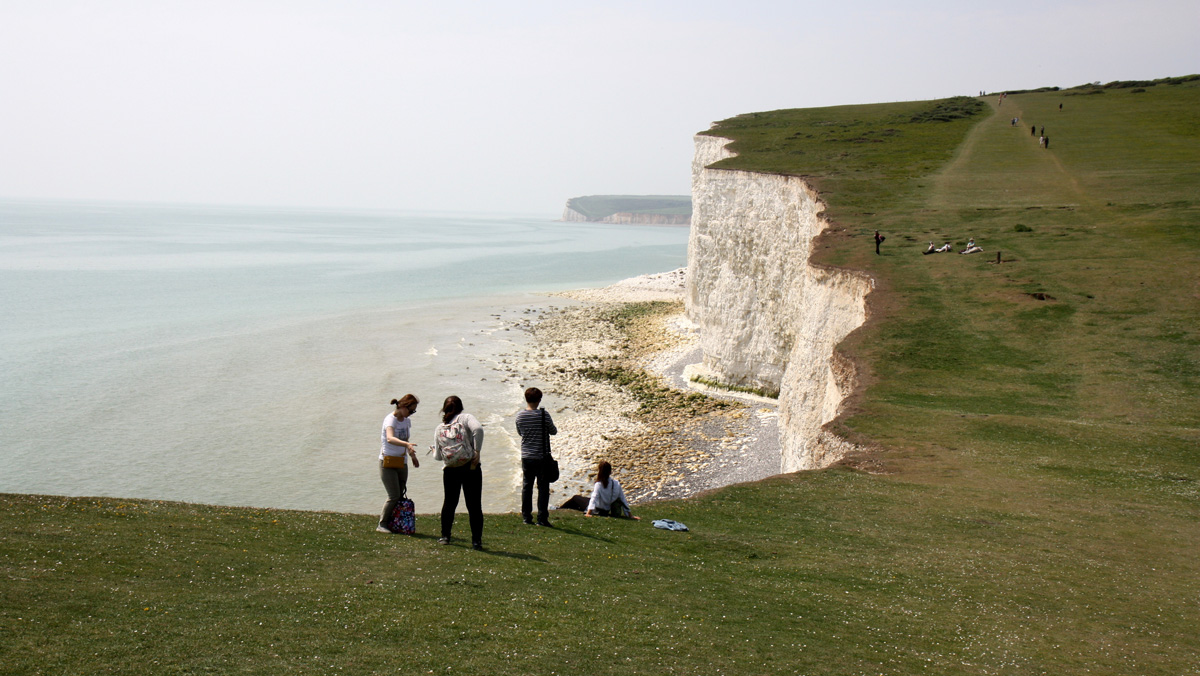 This young lady is sitting dangling her legs over the edge of the cliff.
People enjoying their cliff-edge view.
A popular spot.
Stay Away from the Cliff Edge
It wasn't long ago that the significant cliff falls at Birling Gap were in the news, and here we have a bunch of people very close to the cliff edge at Birling Gap where the very cliff falls happened.
Don't get too close to the underneath of the cliff – Keep your distance
Whilst it is important to keep away from the cliff edge, it is also important to keep your distance at the base of the chalk cliffs too.
Again, at Birling Gap, a montage of people too near the cliff edge and too close to the underneath of the cliff.

More information on coastal erosion.
More information on how to get to Birling Gap.
If you have any questions or would like to use any of the photos from this website, please get in touch.